You want strengthen your relationship with employees or customers with a meaningful gift? We've GOT your BAG!
50+ satisfied customers



Benefits of corporate gifts
A personalized GOT BAG is the perfect gift for:
The equipment of your employees, field staff or sales team
Welcome gifts for new employees
Christmas or birthday gifts
The company anniversary
Gifts for external partners or business customers
Promotional material/part of an incentive
... and much more!
Fast processing
High processing due to the high availability of goods
Made-to-measure solution
Adapted to your employee needs
Free sample delivery
Without logo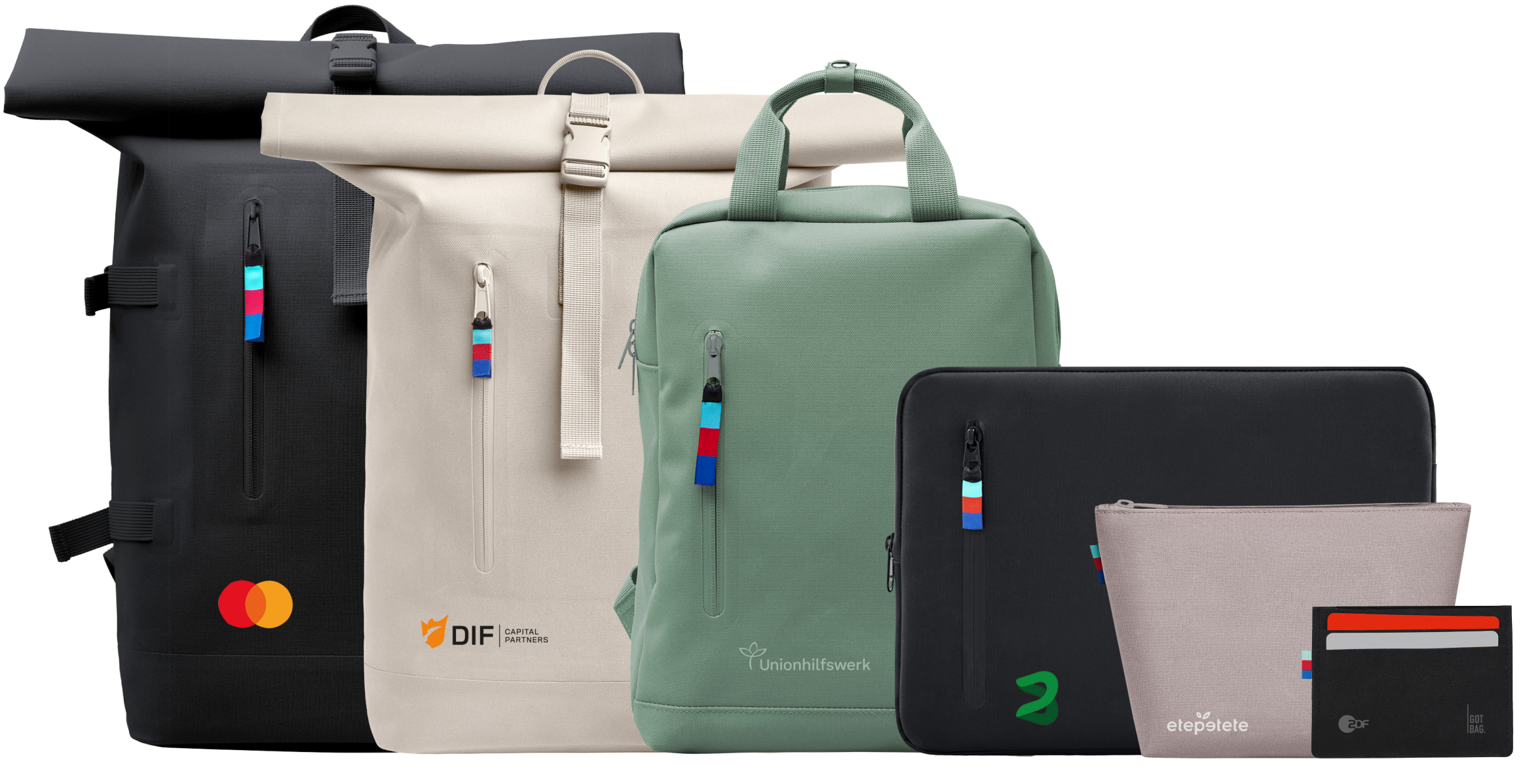 Your GOT BAG enriched with your logo
The extremely robust fabric made from Ocean Impact Plastic protects the GOT BAG products from moisture. All GOT BAG products have a waterproof PU or TPU coating on the inside and are additionally water- and dirt-repellent on the outside with PU or a DWR impregnation.
An order can be placed for a minimum quantity of 20 items.
Certainly! We provide co-branding options where we can incorporate your company logo digitally or through screen printing. Kindly send us your logo as a vector file, and we will create a complimentary mock-up for your approval.
The estimated delivery time is 2 to 3 weeks from the date of order confirmation.