Since 2018, we've been designing and selling durable bags and backpacks made from recycled Ocean Impact Plastic. Our message, 'Create an Impact', invites individuals to collectively drive change. As a startup with over 70 global team members, we combine business success with global responsibility. Numerous international partners support our mission - join us and become part of it, too!
Are you interested in joining our mission and experiencing the dynamic atmosphere of a startup in the historic town of Mainz? If so, we'd love to hear from you!
RECRUITING PROCESS
Initial Introduction
During the first conversation, you can anticipate an introduction with the Talent & Culture team through a phone or video call. Here, you will gain an initial insight into our organization as well as the advertised role and its responsibilities.
Interview with the department
In the second round, an interview with the respective department is scheduled. Typically, we incorporate a small case study to assess your initial work sample and approach. This helps us understand your methodology.
Trial Day
During the trial day, it's important for us to get to know each other better. Experience a day of work with us in the office, meet your future team members, and determine if our culture aligns with your preferences.
Meaningful job
We don't just aim to act sustainably, but to actively bring about change. With our mission 'Create an Impact', we intend to lead as pioneers and demonstrate that economic actions can also generate value for the environment.
Community team spirit
You can look forward to a strong sense of community within the team and a warm atmosphere, where everyone works together and supports each other.
Hybrid work approach
Within the framework of our 50:50 philosophy, seamlessly transition between the office and home office, and discover your balance between collaborative co-working and individual deep work.
Remote Work
Work from a different country for one month each quarter (time zone difference of maximum 4 hours).
Office
A beautiful and comfortable office space with a rooftop terrace awaits you, centrally located in the historic Mainz Old Town, just 10 minutes away from the central train station, and surrounded by numerous cafes and restaurants.
Team events and afterwork fun
Look forward to a team event every quarter, and in addition, there's plenty of afterwork fun to enjoy.
Start-ups for Tomorrow network
Become a part of our Start-ups for Tomorrow network, connect with like-minded individuals from all over Germany, utilize our office sharing model, and join a movement that is shaping a more sustainable future.
Clean-up visit
Travel to Indonesia for our clean-up program and get to know our mission and on-site team.
Drinks and Snacks
In proper start-up fashion, you can expect a fridge filled with trendy sodas and excellent coffee enjoyment with us. Additionally, we always have fresh fruit available and a fully equipped kitchen where you can help yourself to cereal, pasta, and snacks.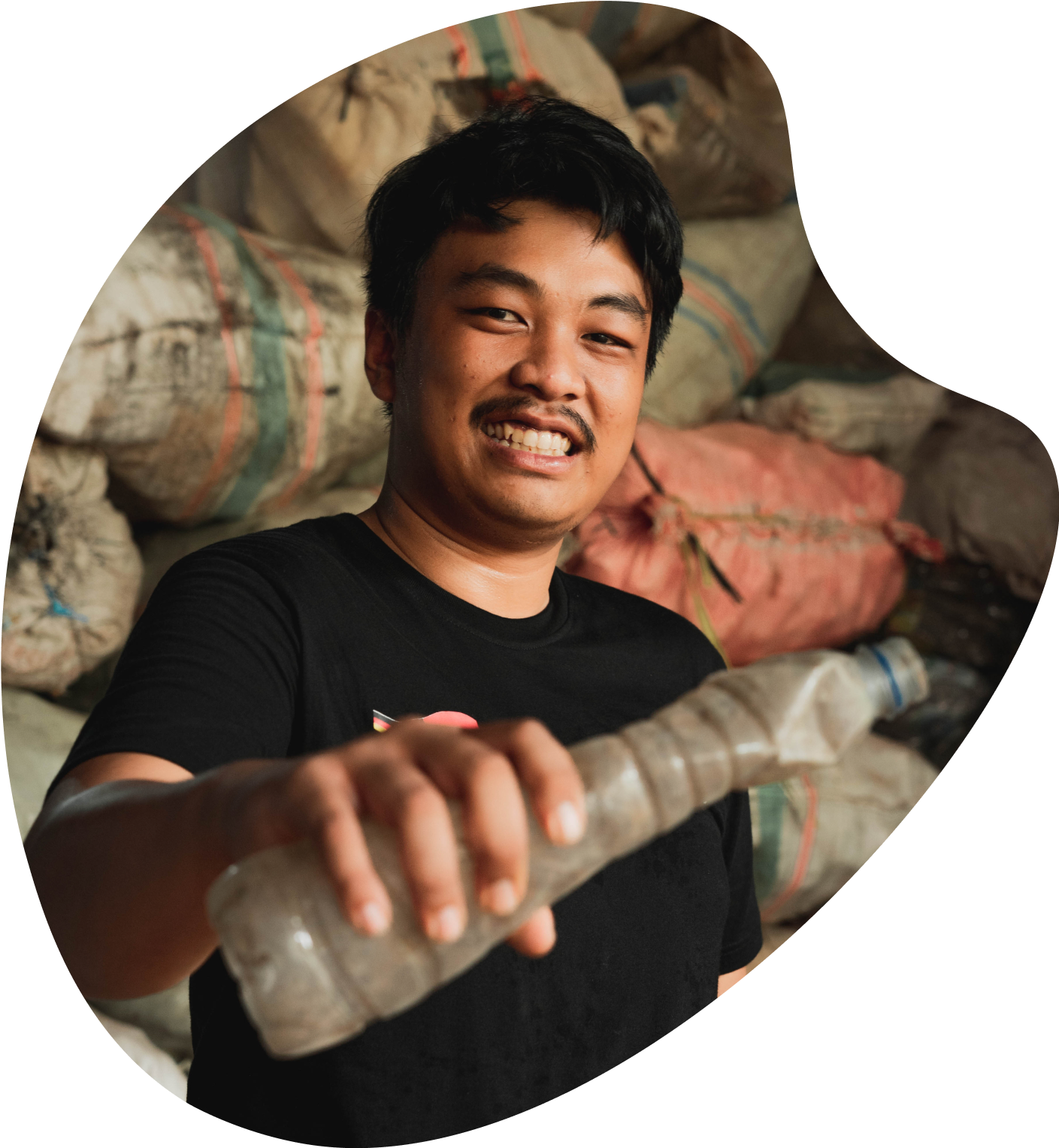 Billy
Billy heads our GOT BAG Indonesia Foundation and coordinates plastic collection activities on-site in Indonesia. Alongside Leonie, our Clean-up Manager, he oversees the operations of the clean-up efforts, engages new locations, and, together with the local team, looks after the communities.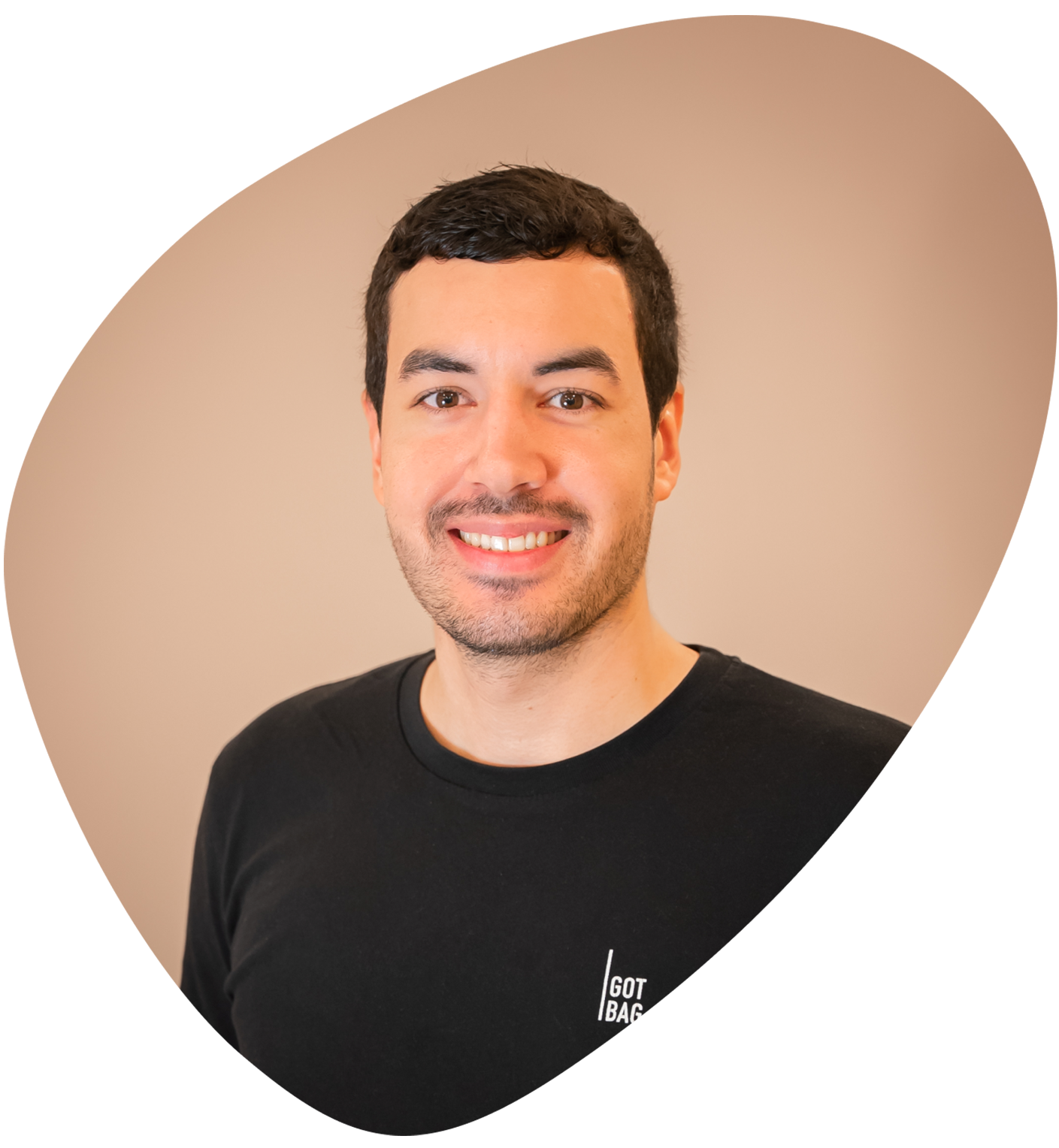 Tristen
Trissy works alongside the Customer Happiness Team to handle all incoming inquiries related to orders, promotions, products, and answers any questions regarding GOT BAG and our mission. He serves as the primary contact for our international markets within the team and consistently finds solutions for every issue. Additionally, he ensures that processes and technical workflows within the team become more efficient, ultimately providing our customers with an optimized experience.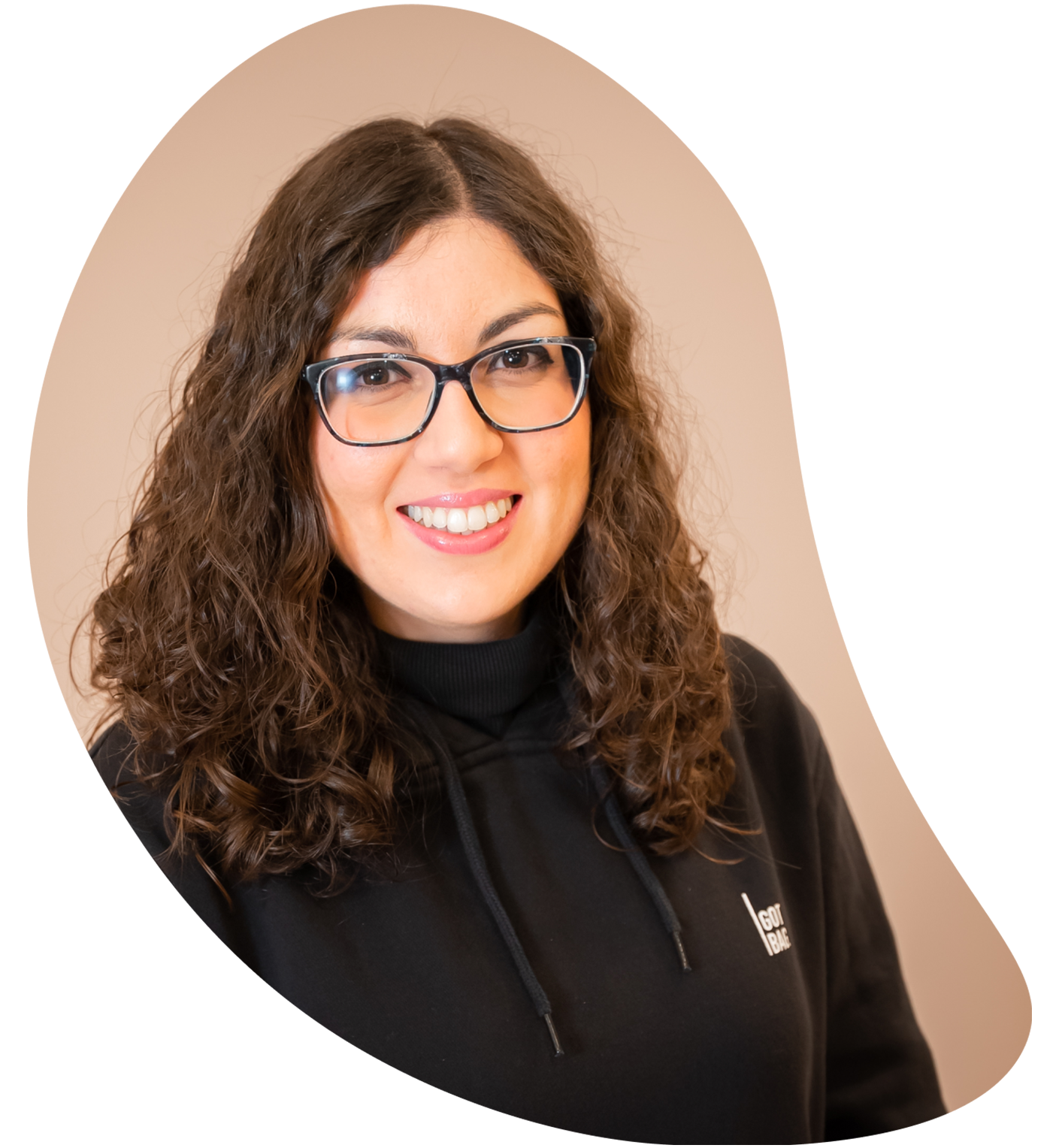 Josephine
Josi oversees our Outbound Logistics, ensuring that all processes between the warehouse and customers run smoothly and sustainably. She works closely with our logistics partners to ensure timely deliveries. Josi is a member of our Customer Happiness Team and takes great pleasure in ensuring that our customers have the best possible experience and feel completely satisfied.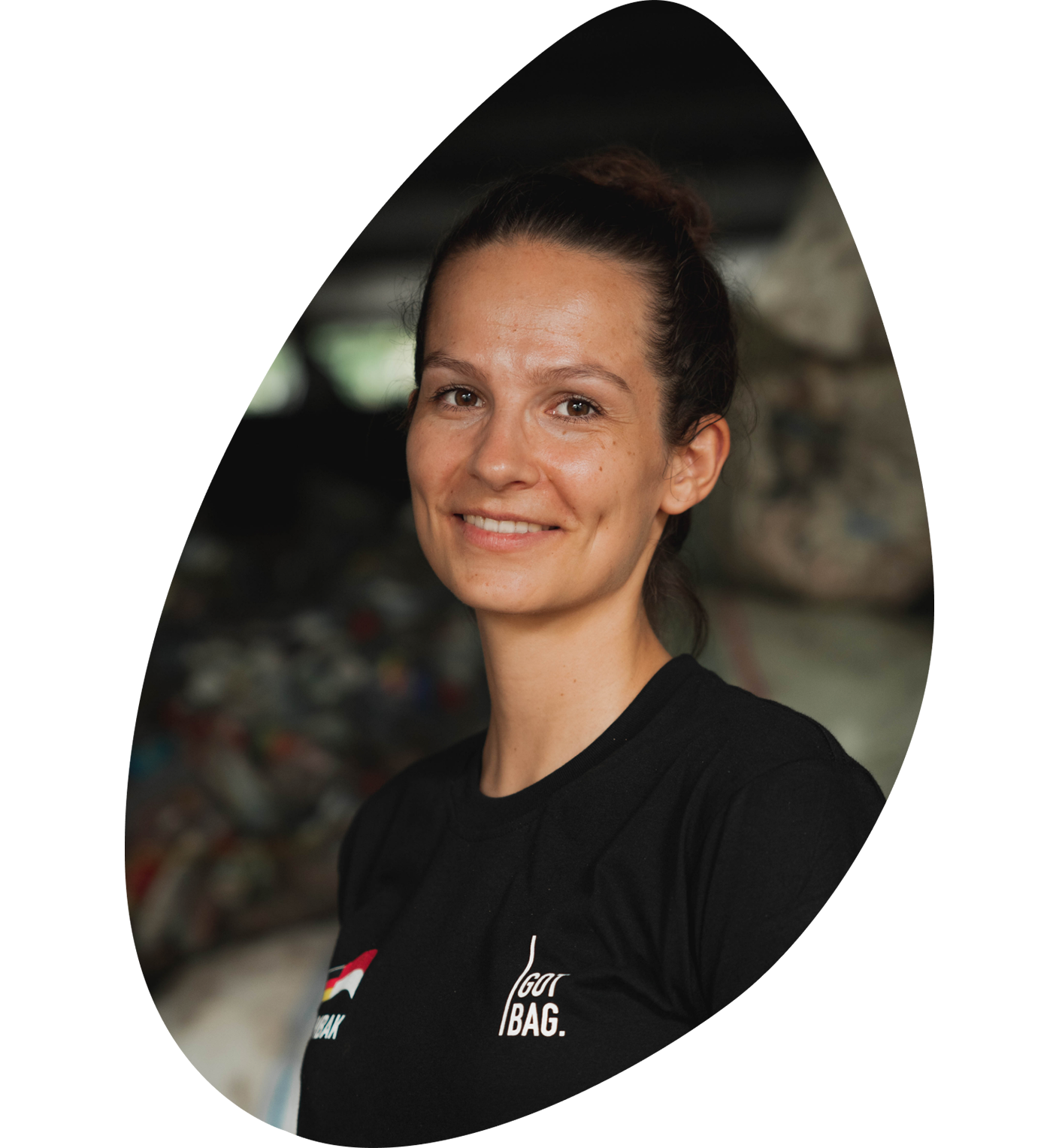 Leonie
Leonie is responsible for the strategic direction of our Clean-up Program in Indonesia. She spends several months each year on-site in Java, working with the team to ensure the positive impact of our activities on the environment and the communities involved. She also expands our network of project partners.
Are you interested in joining our team?