Boris Herman and 26.341 like this
LAPTOP SLEEVE
Featuring soft inner lining to protect your laptop.

Gemeinsam machen wir Kreislaufwirtschaft möglich: Recycelte Schnallen mit Ocean Impact Plastic zeichnen diese LIMITED EDITION mit unserem HolyPoly aus. Dabei ist jede Schnalle ein Unikat.
Gemeinsam für freie Delfine: Mit Deinem Kauf unterstützen wir Ric O'Barry's Dolphin Project mit 10% des Verkaufspreises.
Together, we are dedicated to protecting the oceans: With every purchase, we contribute 10% of the sales price to SEA SHEPHERD.
Changing the world - one coral at a time: Adopt a coral growing to new life with this Collab Edition.
Team Malizia raises awareness of the climate crisis under the slogan "A race we must win" as they compete in the most challenging races.
Free shipping from 100€
CO2 neutral shipping with DHL Go Green
2 years warranty and repair service
Clean-up program in Indonesia
Over 800.000 kg of Ocean Impact Plastic collected
LAPTOP SLEEVE 13"
Dimensions: 25 cm x 35 cm x 2.5 cm (H x W x D)
Weight: 250 g
LAPTOP SLEEVE 15"
Dimensions: 28 cm x 38.5 cm x 2.5 cm (H x W x D)
Weight: 310 g
Front zipper pocket
Backside zipper pocket
Product composition 13": 68 % Ocean Impact Plastic fabric, 10 % other recycled material, 22 % non-recycled materials (zipper, foam, buckles)
Product composition 15": 65 % Ocean Impact Plastic fabric, 10 % other recycled material, 25 % non-recycled materials (zipper, foam, buckles)
TPU backside & PU face side coating
Waterproof fabric
TPU Innen- und PU-Außenbeschichtung
PFC and PVC free
Clean with a microfiber cloth with warm water and neutral soap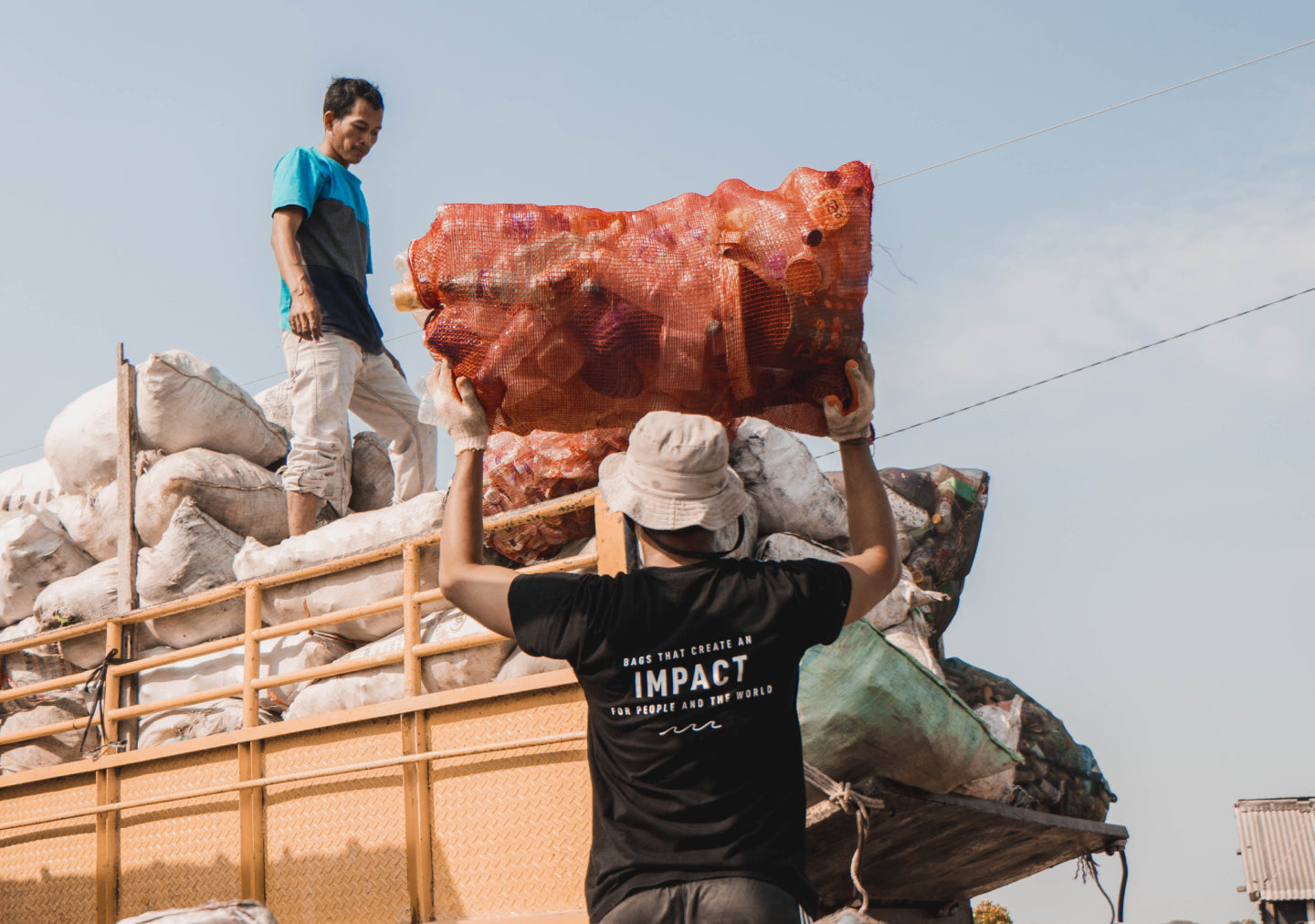 Clean-up program in Indonesia
More than just recycled plastic: Our foundation GOT BAG Indonesia runs a clean-up program that collects Ocean Impact Plastic from the sea and coastal areas. Become part of the community and set an example for clean and healthy oceans.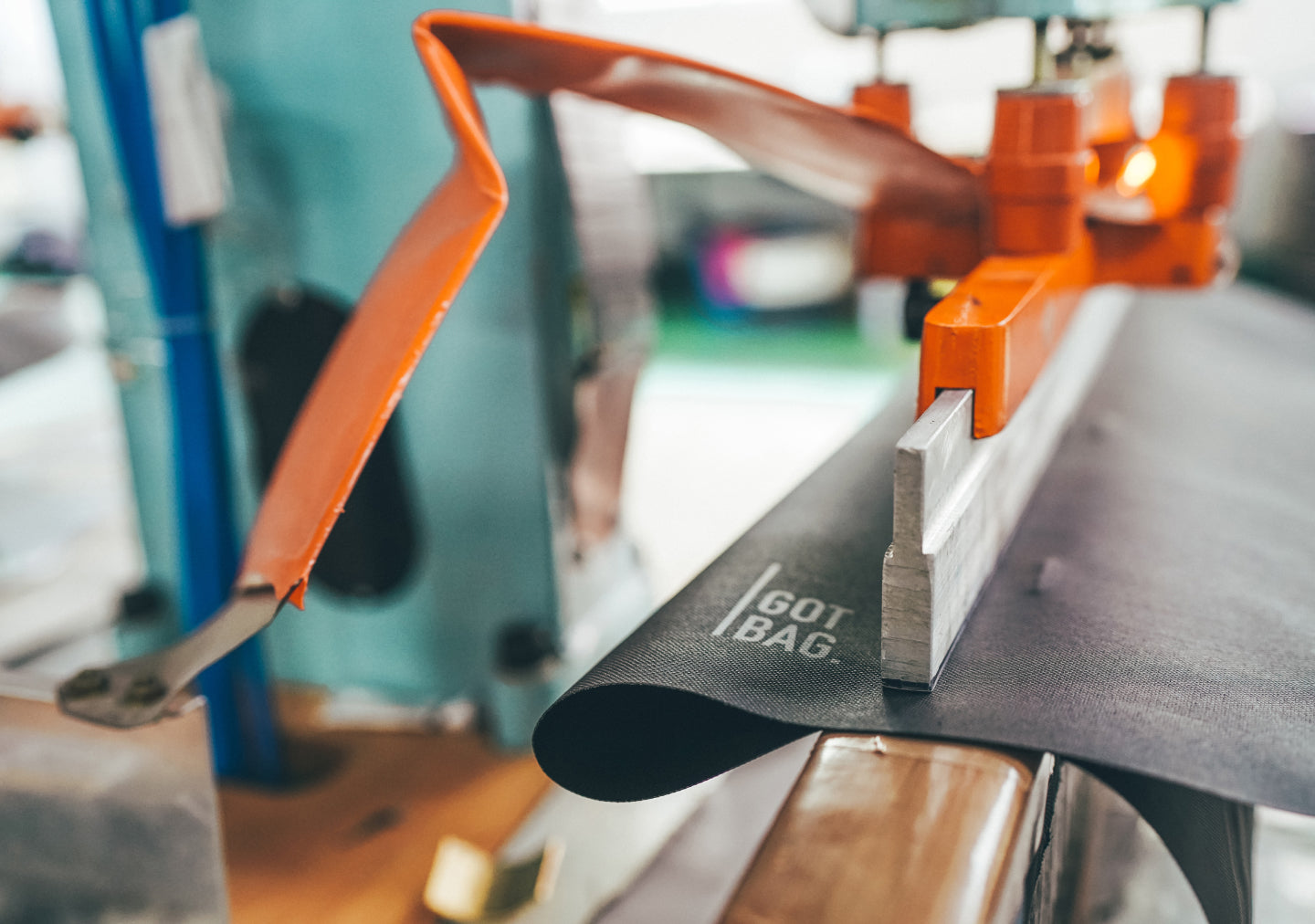 Service and guarantee
Within the warranty period, you can use our free, Germany-wide repair service. If a product doesn't live up to our promises, you can easily request an exchange.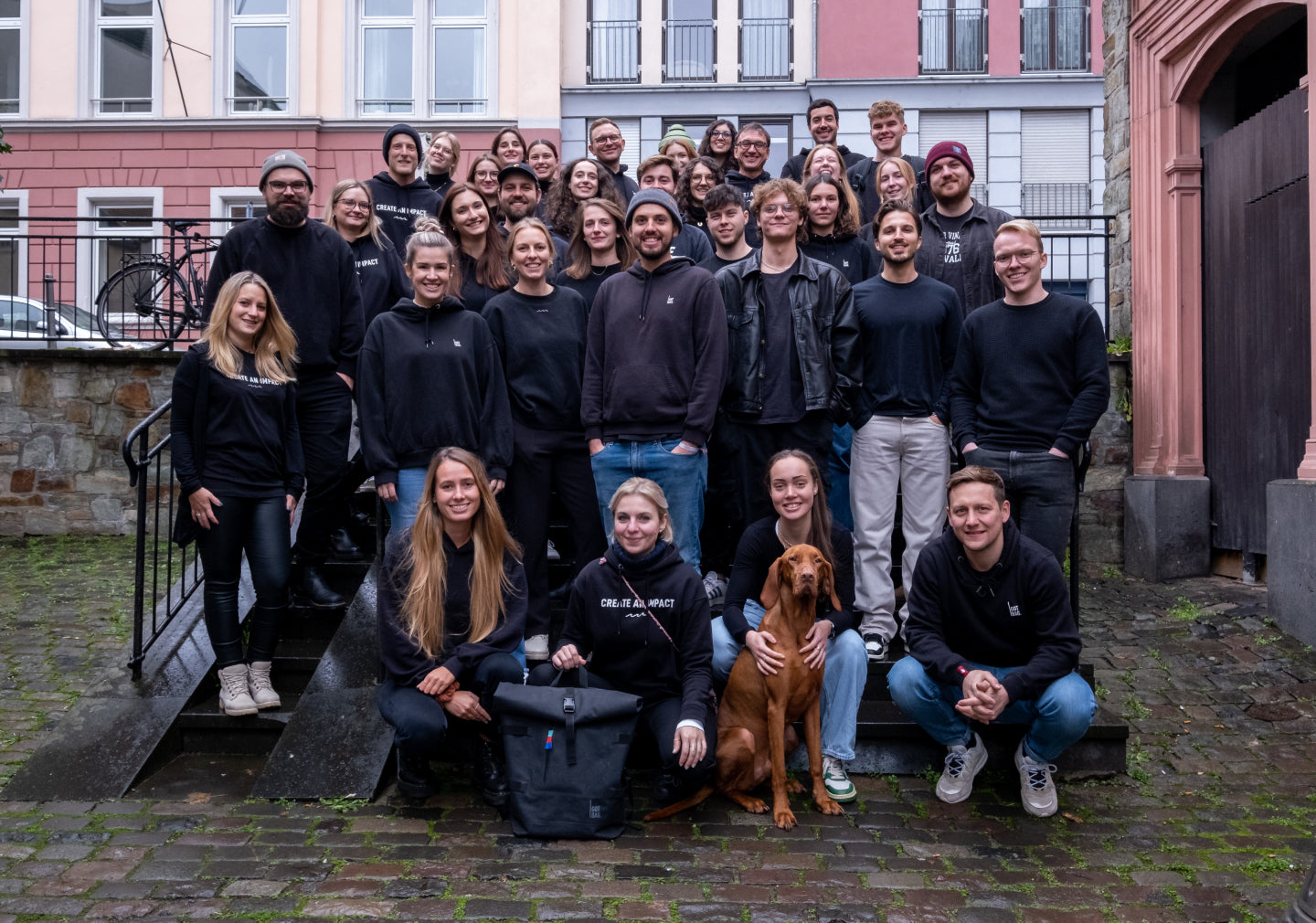 We are a start-up from Mainz
Driven by his passion for water sports, our founder Benjamin decided to do something about the plastic waste problem in our oceans. In 2018 he founded GOT BAG and we have now grown into a committed team of over 60 employees.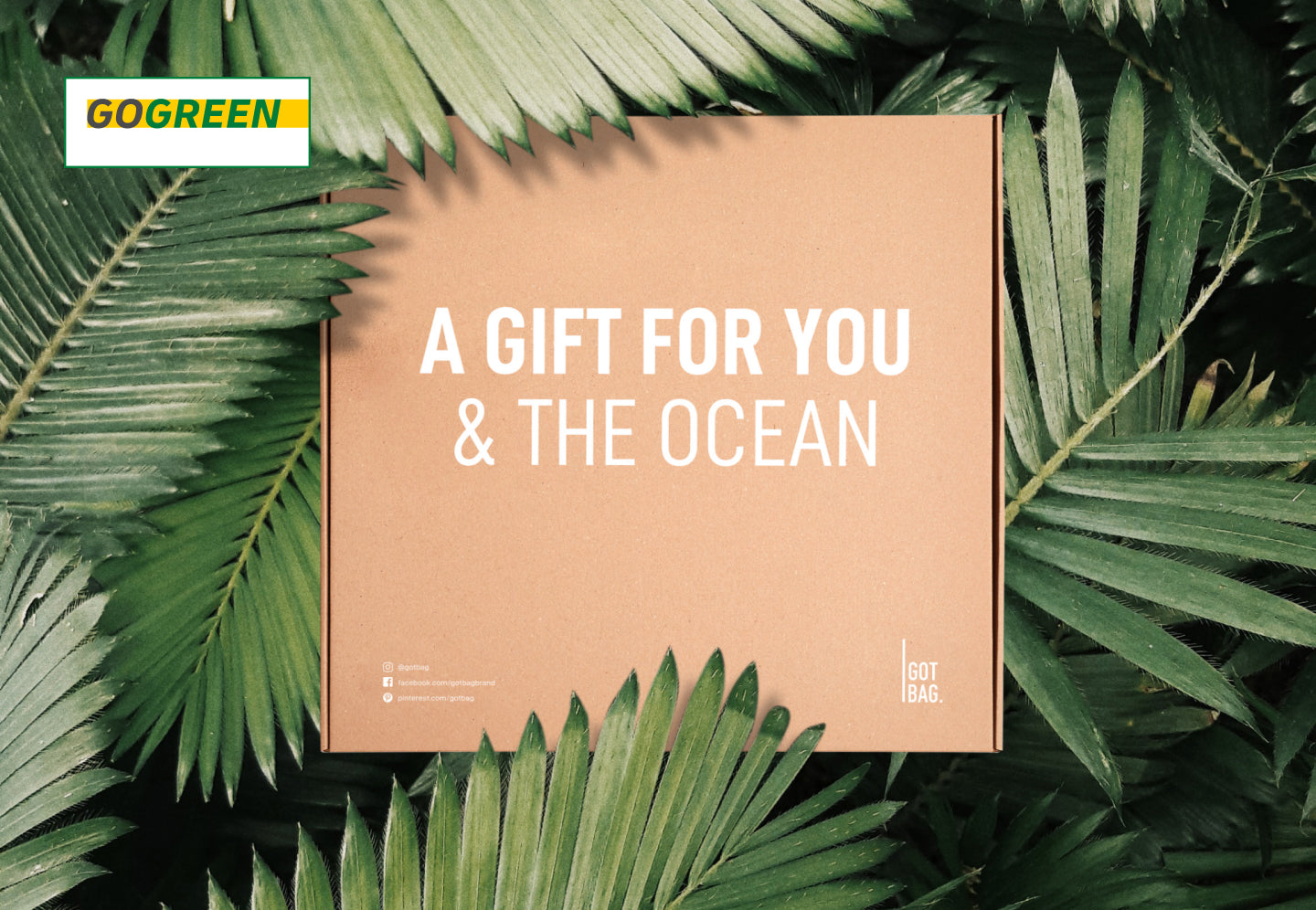 Sustainably packaged and shipped
We send your package CO2-neutral (DHL Go Green) and of course plastic-free in recycled cardboard.
Waterproof and robust
The bag makes a very nice impression that you would never think it was made from garbage!
The bag arrived with a few minor flaws, but nothing that would stop me from using it. The 13" sleeve is a bit too big for my laptop, but that will probably affect all newer devices. So I still have enough storage space to put charging cables etc. in one of the side pockets.
All in all a great bag with even more great thoughts behind!
Great quality
The delivery was excellent and faster than indicated. The bag looks great and seems stable. For my 13" 2020 MacBook Air the 13" sleeve is a little bit too big, but because of the good inside padding and the soft material it should be no problem. Besides, I have a better conscience with this product than buying some stylish leather case from a questionable source!
Great laptop sleeve
Stylish and above all totally secure notebook case, I am absolutely satisfied & can only recommend the product.
This sleeve is so smooth on my notebook
When you hold this sleeve in your hands, it feels as if nothing could every scratch your notebook again. It's so smooth on the inside, but robust and flexible on the outside. This should perfectly suit my 15" laptop!
Very well made sleeve
Has a nice premium feel to it. The soft inside really gives the impression that absolutely no harm can come to the outside of my laptop, and it's built in a way that (even though I obviously haven't actively tested it) I am fairly confident that it offers some decent drop protection , too.